My fellow bad ass, the origonal crossfit momma
Shelly
, told me when I first started doing crossfit...I said "I think I'm probably going to die" and she responded with "You'll definitely pass out before you die." I love the saying almost as much as I love her,
almost
.
So this week especially I have been feeling like absolute garbage...to tell you the truth I've been feeling pregnant.
And unless The King has super sperm that survived in my baby maker for the last seven months and survived my toxic merena ladden uterus, then I'm definitely not pregnant.
Ain't no body got time for 'dat. I've been weak, my recovery time after a WOD is extremely long, as in I can't walk today still from Monday, and while we are doing our AMRAP I am bent over heaving so hard that it makes my abs hurt. Not cool. While I'm working out I feel like I'm giving it all, and every day the buzzer goes off and I leave annoyed feeling like I could have given more. What is wrong with me?
So then I did some thinking, maybe it's time to change my diet. 103 pounds ago I started eating around 1100 calories a day. For the last eighteen months that has been absolutely fine. BUT I wasn't working out like this.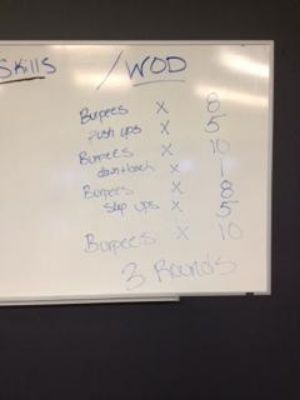 Crossfit is not like your typical cardio. It focuses not just on aerobic activity, but anaerobic. Anaerobic activity dramatically improves power, speed, strength, and muscle mass. It absolutely KICKS your ass. You are lifting to failure and working out to your max ability every time. The workouts are short, but when it's all done I lay there on the mat after core and have to convince myself to get up!!
On monday we did a pretty ridiculious work out, I told you about it Wednesday... (25 thrusters with 40 pounds, 15 air squats, 25 more thrusters with 40 pounds, walking lunges, 25 MORE thrusters with 40 pounds, 15 air squats, 25 MORE thrusters with 40 pounds...
twice for time
)
Basically I am paying $100 a month to kill myself
. When I left Monday I could barely drive home, when I got to subway to order dinner I couldn't even think straight to order, I'm very sure the woman working thought I was crayyy-zayyyy.
Well, apparently 1100 calories just aren't cutting it anymore. What I needed to eat at 285 pounds and barely working out
unless you count my walks with Addy, before I drank an entire bottle of wine
to loose weight is not what I need now at 182 pounds when I'm doing crossfit every night. I re-did a calculator based on my current activity level, current weight etc. it says with out exercise I should be eating 1600 calories a day, and with evercise
I should be eating 2350 calories
a day. Now, there is no way in this world I am going to be eating 2300+ calories a day...I don't even think I could force myself to eat that much food, but I can stick to the recommended 1600.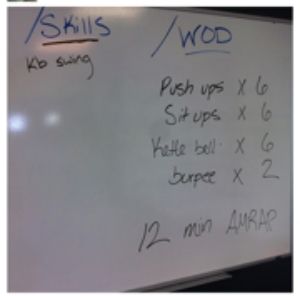 Isn't that exciting news...I need to eat MORE. Every food lovers wet dream, and every former fatty's worst night mare. I am SCARED to death to eat more. 1100 calories has worked so far, I'm just so so so afraid that increasing my intake is going to send me on a downward spiral and one day I will wake up and be 100 pounds heavier. But that won't happen, I need to keep reminding myself that won't happen, convincing myself...I have come so far, and though I have a long ways to go, failure just isn't an option.